Um, why NOT Michigan?
Usually the people who ask me this have either not been there, assume all of Michigan mirrors poor Detroit, or can picture nothing but mountains of snow in the winter time.
Sure, Michigan is not a place many might think of to "start over". People might think California, the Carolinas, or even Florida. But Michigan?
So I'm taking this opportunity to explain my decision to relocate to Grand Rapids this fall.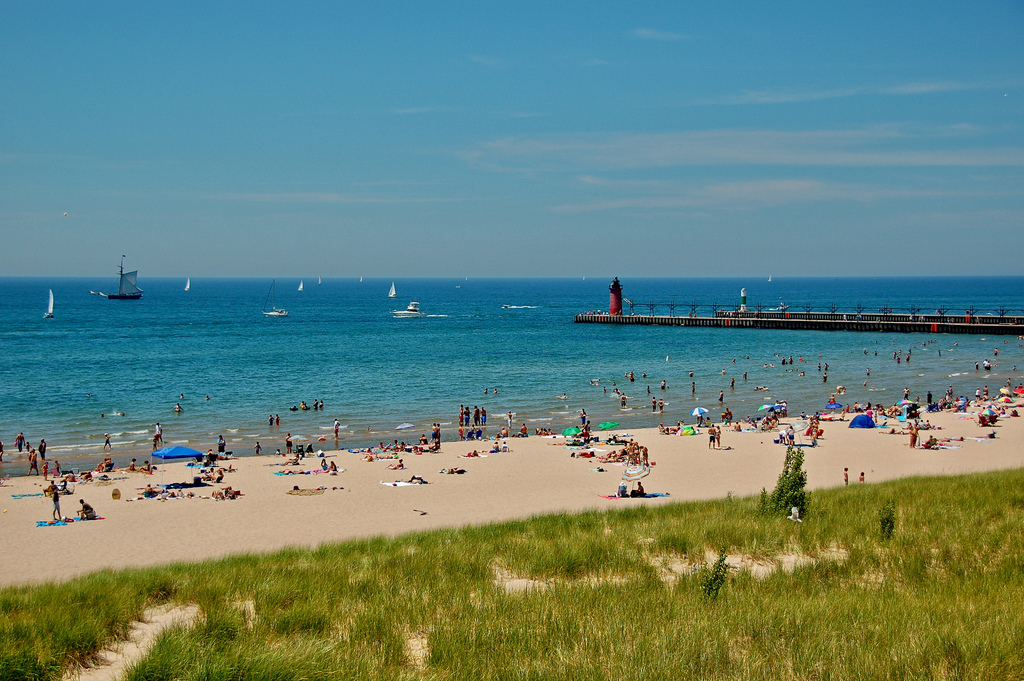 3. It's close enough to Chicago that my family will still be within driving distance. I'm the kind of grown up that still gets homesick. So being within a reasonable driving distance from family and close friends is really important to me.
4. Guys, it's Michigan. Do any of you have a place that when you think about it, you can't help but smile and/or wish you could teleport there? That's how I feel about Michigan. Whenever I see a University of Michigan t-shirt, or watch those enticing Pure Michigan commercials, I smile. I've loved this beautiful state since I was a teenager. I visited the upper peninsula when I was in high school and again in college. Then after becoming friends with my dear Ineke, I fell in love with west Michigan. If you've never spent time there, do yourself a favor and GO. Holland, Grand Haven, Grand Rapids. Yes, yes, yes. Or you can wait until next summer and come visit me. ;-)
I've been given the go ahead. For a long time I felt that I was called to be here in Bloomington Normal. And I was...for the time being. As I started to play with the idea of relocating I did a lot of soul searching and a lot praying. I wondered if my time here had been a waste if I was just going to leave all I'd built. I wondered if I'd make the kinds of friends I've known here the past ten years. But when I started to feel less and less like I belonged in the church family I'd known for so long and less and less rooted in this town, I knew something had to give.
I've always played it safe and never really cared for change. But maybe it's something about getting closer and closer to that big 3-0 in six months that spurred me to risk it. Why not? The older I get, the less I care about what people think and the less I fear risk. I find myself wanting to try new things and see places! And I believe that God's given me the "it's ok, go!". He's with me. He's going to be going ahead of me and he's going to be in whatever church I find to call home.
Will I miss my church that I've seen as family for over a decade? Yes. Will I miss the friends that have become that family? Absolutely. Will I miss being around my old college stomping grounds and reliving those memories? Sure. But there is SO much to get excited about as I make this huge life change. I heard on the radio yesterday that a person should do things A, B, and C at some point. One of those things was to make a big move. Well I'm doing it and it's going to be the start of something great.